Holding tank
Directly under City Park's Pavilion lies a huge tank which holds around 500,000 litres of water. When full, it is just like a giant underground swimming pool but it's very cold!
Strainer baskets
Large stainless steel strainer baskets remove sizeable items such as wrappers or leaves.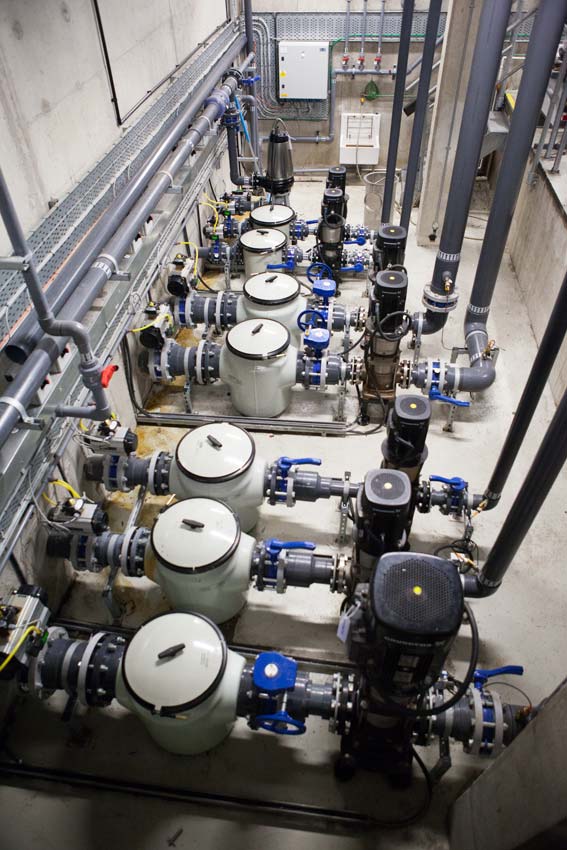 The baskets are regularly removed and cleaned out by hand to maintain an efficient flow.
Pumps
Powerful pumps drive water through the system like a heart pumping blood around a body. The pumps provide vital pressure required for the fountains and Mirror Pool.
Pipes
Similar to veins in your body, a complex network of pipes carry water from the holding tank, through the filtration systems, up to mirror pool and fountains then back underground through the drains.
Filtration units
The Mirror Pool's water is cleaned through special filters containing different grades of sand. They are the kidneys of the system, cleaning the water by removing tiny particles. The flow of water is reversed from time-to-time to 'backwash' and clean the filters.
Water treatment
The Mirror Pool's water meets very strict hygiene standards. The water passes under special ultra violet lights and is treated with chemicals similar to those used in swimming pools to kill bacteria.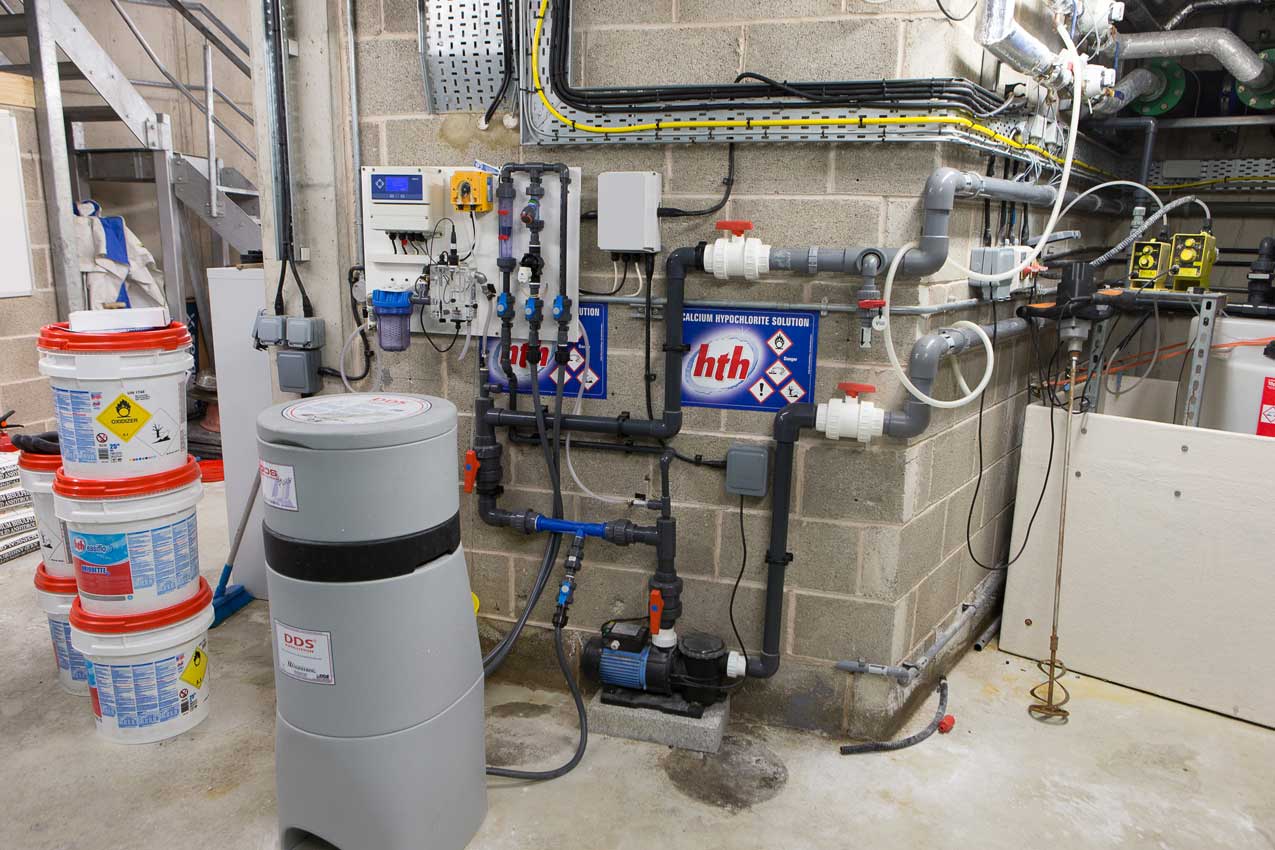 Computer controls
City Park's master computer acts like a giant brain. Hundreds of readings are received from an extensive nervous system of cables and sensors, measuring and monitoring water pressure, temperature, levels, and water flow. The computer even knows when you walk across the Mirror Pool! All this information is cleverly combined with set programmes which control the fountains, valves, pumps, filtration systems, holding tanks, lights and lasers.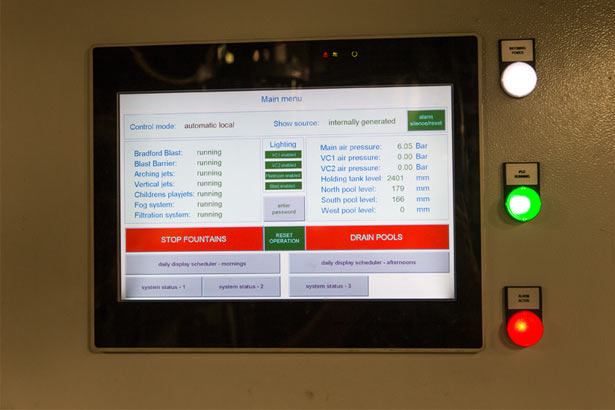 Valves
Hundreds of electric valves open and close allowing water to stop and flow on demand. The valves also play a critical role in controlling and releasing pressure which makes the fountains fire in so many different ways.
Fountains and drains
Fountains
The Mirror Pool contains over 100 high-tech fountains. Each contains a fountain head and a drain allowing water to burst out of the ground and return through pipes to the holding tank. Many are lit by LED lights which make the Perimeter Fountains look like beautiful watery neon tubes.
Drains
The water isn't wasted at the end of the night. When you see it vanish down the drains, it returns to the holding tank where it circulates through the filters, is treated with the chemicals and then stored in the holding tank.